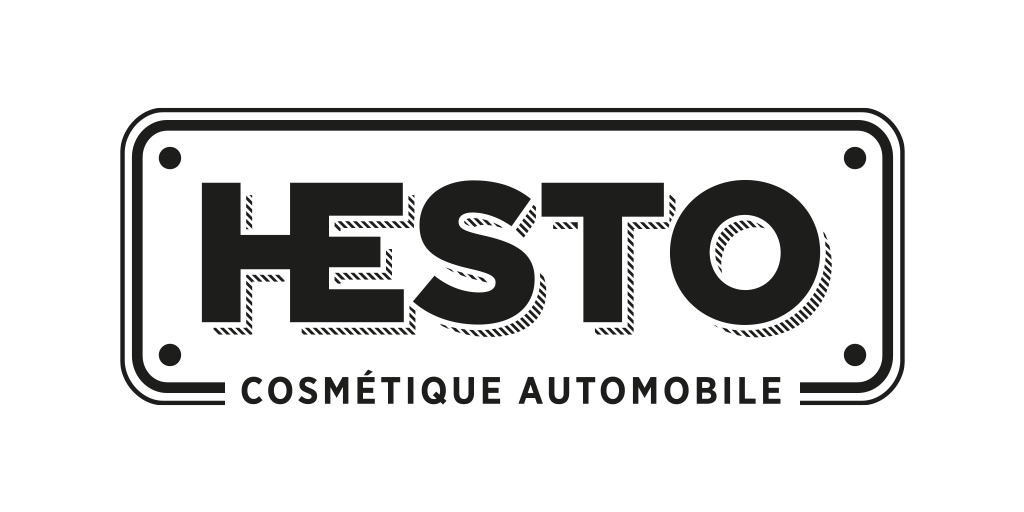 Collectif PK
(Student Project)
Hesto est une entreprise de vente de cosmétiques automobiles basée en Aquitaine.
Le but de ce projet était de créer toute leur identité visuelle. La consigne était de mettre en avant le côté noble et traditionnel de l'automobile, ainsi que leur produit d'origine 100% française et de grande qualité.
-
Hesto is an automobile cosmetics sales company based in Aquitaine.
The goal of this project was to create their entire visual identity. The instruction was to highlight the noble and traditional side of the automobile, as well as their product of 100% French origin and of high quality.
Présentation
- Presentation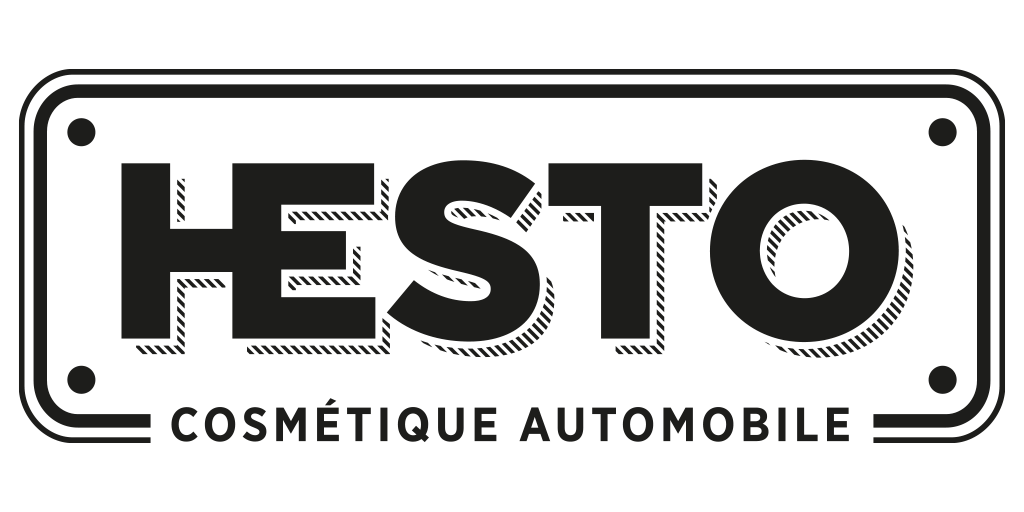 Le sigle créé par l'association des lettres "H" et "E" reprend l'idée d'une boite de vitesse, mais c'est aussi un clin d'œil au logo Bugatti, marque française de voitures d'excellence.
Pour apporter une côté traditionnel, nous avons décidé de placer le logo dans un cadre reprenant la forme d'une plaque métallique, souvent utilisée en mécanique.
Quant aux couleurs, nous sommes restés sur une base de noir et blanc pour le côté noble et qualitatif, tout en jouant sur les textures et les matières pour mettre en avant les différentes gammes de cosmétiques automobiles. Nous utilisons tout de même une touche plus colorée afin de mettre en avant certains détails. Pour cela, nous utilisons le orange et le bleu de GULF, marque de pétrochimie emblématique associée à l'automobile.
Les maîtres mots de cette identité sont donc : Qualité / Production française / Mécanique / Tradition / Excellence.
-
The acronym created by the association of the letters "H" and "E" takes up the idea of ​​a gearbox, but it is also a nod to the Bugatti logo, a French brand of excellence cars.
To bring a traditional side, we decided to place the logo in a frame taking the shape of a metal plate, often used in mechanics.
As for the colors, we have remained on a black and white basis for the noble and qualitative side, while playing on textures and materials to highlight the different ranges of automotive cosmetics. We still use a more colorful touch to highlight certain details. For that, we use the orange and the blue of GULF, iconic petrochemical brand associated with the automobile.
The key words of this identity are therefore: Quality / French production / Mechanics / Tradition / Excellence.
Construction
- Construction

Zone de protection
- Protection Zone
Couleurs principales
- Main Colors
gris
anthracite

RVB 60 / 60 / 60
CMJN 0 / 0 / 0 / 90
Hexa #3c3c3c
Pantone 412 C
blanc

RVB 255 / 255 / 255
CMJN 0 / 0 / 0 / 0
Hexa #FFFFFF
Pantone 000 C
Couleurs secondaires
- Secondary Colors
orangé

RVB 248 / 148 / 0
CMJN 0 / 50 / 95 / 0
Hexa #F89400
Pantone 1375 C
azur
clair

RVB 125 / 206 / 248
CMJN 50 / 0 / 0 / 0
Hexa #7DCEF8
Pantone 297 C
Tailles

Couleurs

Position

Contraste
Typographies
- Typographies
Carte de visite
- Visit Card